shyam and me at my house- this photo must have been taken when we were both in junior college- him at elphinstone and me in nearby kc.
shyam and me have known each other since the fifth standard i think when we both discovered our common love for hardy boys, agatha christie and p g wodehouse. our friendship started with an innocuous exchange of books and its been decades now that we know each other.
he is now in the states- married with child.. its his birthday today- the 7th of july..
happy birthday love! and hope to see you soon..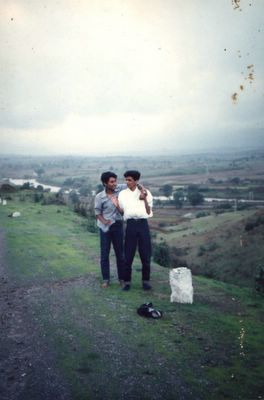 shyam and me on the old bombay-pune highway during our attempts at joining engineering college after our 12th there.